Wild Atlantic Seaweed Baths
Statement Re Covid- 19 Friday 5th June 2020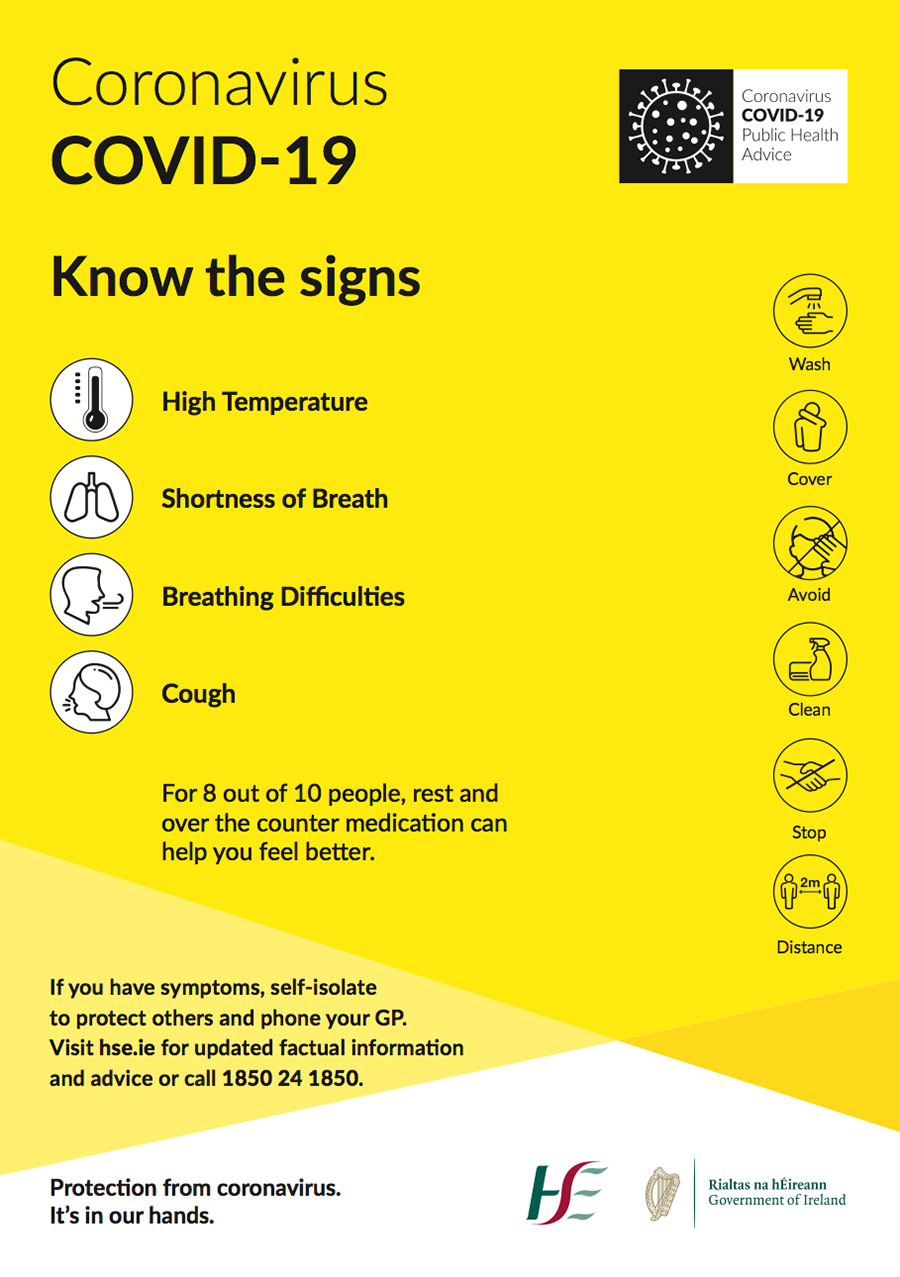 Wild Atlantic Seaweed Baths will be delighted to be returning to Ireland's South and West Coasts again in the near future…
Having considered the latest announcements from the Department of An Taoiseach as well as Protocols contained in the Irish Government's "Return to Work Safely" Document, it is our intention to return to work whilst observing and adhering to current and emerging health and safety best practice to protect the general public availing of our services as well as ourselves when operating the baths.
Our plan where possible is to visit our usual locations and hopefully make a few surprise stops along the way. Previously we would announce our locations on Wednesday evenings but as we hope to begin operating on weekdays for the rest of the summer, our location announcements will be made on other days also. In this regard, we are also delighted to be launching a new location update / notification service via email which you can subscribe to via the link below which allows people to choose updates for their County (Cork, Kerry, Clare or Galway) or indeed for all our locations if preferred. Please note our previous system of making announcements via our Facebook and Instagram social media platforms will also continue.
We wish to thank everyone for the support we've received since launching coming up two years ago and hope to see many of you again in the near future. Finally, may we express our thoughts and condolences to those who have lost loved ones or friends during this pandemic and also express our continued solidarity to those on the front lines as well as those who continue to remain unemployed for the same reasons.
Here's hoping our great and beautiful country continues to make a speedy recovery.
For more information on the measures we are taking please see our Covid-19 page here.
Thanks,
Owen Boyden
Director – Wild Atlantic Seaweed Baths
Subscribe at this link for email notifications here
Welcome to Wild Atlantic Seaweed Baths
We are one of Ireland's only fully mobile seaweed bath providers. If immersing yourself in an hour of bliss sounds good to you, please continue browsing our platforms for more details on what we do.
To make a visit to our baths, please see the Book Online section of our website or follow our Facebook and Instagram pages where our location updates are announced.
You can also subscribe for updates by joining our mailing list here.
We look forward to seeing you at one of our amazing locations soon.
Looking to give an amazing gift to family, friends or corporate clients?
Why not buy a gift voucher from us.  Simply click on the link to purchase.
Prices for the Seaweed Baths:
€40.00 for one person using a bath
€60.00 for two adults sharing a bath
Children under the age of 16 years old are free with a parent or guardian using the baths but must be supervised at all times.
Due to weather constraints and other factors that affect Wild Atlantic Seaweed Baths locations, our upcoming locations are generally announced on a Wednesday evening online via our social media platforms where you can then book in via our online booking facility.
Wild Atlantic Seaweed Baths, established during the summer of 2018 provide one of the only fully mobile seaweed bath outfits in Ireland and maybe worldwide.
With our Irish whiskey barrel baths, the hurls and our custom made heating system, we regularly set up at various location in West Cork and on the Wild Atlantic Way.
We have been making "Whiskey Barrel Hot Tubs" for 10 years and the Wild Atlantic Seaweed Baths project is the latest fruition of our love for good healthy living and ……. Whiskey Barrels
With increasing numbers of people seeking unique and healthy experiences, it is with these objectives in mind we strive to offer a quality service.
Upon visiting us at one of our locations, you can expect to find us pouring hot seaweed baths (we have 6 of them) whilst using locally and sustainably hand harvested seaweed.
We take pride in offering a high quality service which is why every bath is emptied, scrubbed and cleaned before the next person immerses themselves in an hour of bliss whilst enjoying a panoramic view of some beautiful bay or expanse of coastline we set up in all the while endless hot water top ups are brought to you to keep your bath nice and toasty.
If visiting Wild Atlantic Seaweed Baths, we offer the following advice and guidelines.
As with any therapeutic experience that involves raising one's body temperature, it is of utmost importance to hydrate yourself prior to and after using one of our baths. Therefore we recommend you bring plenty of drinking water with you.
We also discourage people from using the baths if intoxicated with alcohol or any other drugs and we request all visitors to refrain from drinking alcohol whilst using our baths as alcohol and hot water can lead to one becoming nauseous or drowsy which can lead to unconsciousness and therefore potentially, serious injury. If pregnant, please consult with your GP before using our baths as hot water can adversely affect pregnant women and the unborn.
When making a visit to our baths, please bring togs, towel and drinking water to hydrate yourself prior to, during and after using the baths.
Seaweed Baths in Ireland go back nearly a century and the use of seaweed for it's health giving properties have been known for a long time.
Our bathers regularly speak of the incredible benefits our seaweed baths have for their skin, aches and pains as well as contributing to incredible sleep afterwards.
A group of TY students in West Cork as a result of using the baths have also been inspired to do a project on the benefits of seaweed who were recently invited to make a presentation to the BT Young Scientist an Technology Exhibition.
More links coming soon…
And finally… thanks to everyone for all the help in getting Wild Atlantic Seaweed Baths up and running, to all the amazing communities who continue to give us such a warm welcome when we visit and to everyone who either visits the baths or tells others via word of mouth or online how amazing our baths are…  We are so grateful.
Wild Atlantic Seaweed Baths is an RBN registered with the Companies Registration Office in Dublin, No: 623657 and is a registered Trade Mark with the IPOI (Intellectual Property office of Ireland), No 261779